DJI Mavic 2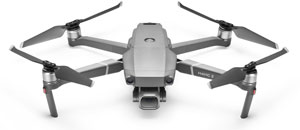 The latest DJI drone with the best camara of the moment for a foldiable travel drone! Need advices ? We are happy to help you with your choice!
Flying time: 30 mins.
Range: 4 km (CE, OcuSync 2.0)
Speed: 72 km / h (Sport mode)
Camera: 1 "Hasselblad 20MP / 12 megapixel - 2x optical zoom
Active Track 2.0, OcuSync 2.0, GPS tracking (Follow Me), 360 obstacle avoidance
And many more new intelligent flight modes and quickshots
``
Never miss anything ever again?