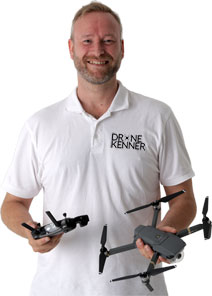 Knowledge makes the difference!
Our drone experts are always ready for you with practical knowledge, experience and excellent support. As drone enthusiasts, we understand very well how fun and exciting it is to purchase a (first) drone and we have stood in your shoes many times in the past.
Need advices? We are happy to help you with your choice!