50CAL OTG cable 30cm micro-USB for DJI Spark or Mavic controllers
30 cm long USB (OTG) cable with a Micro-USB (B) plug and a USB-C, Lightning or Micro-USB (B) plug.
Suitable for almost all screen holders (tablet and telephone) for which the supplied DJI USB cables are too short.
Suitable for connecting mobile devices and navigation systems to other devices with suitable USB or Lightning connections.
Connect the remote controller of your DJI camera drone to your phone or tablet.
USB OTG data cable 30 cm: transfer data effortlessly
With this OTG cable you greatly improve the range of your DJI Spark and Mavic Air drone met camera and the quality of the live (FPV) video feed that you receive on your mobile device. The second Wi-Fi network between the phone / tablet and the remote controller disrupts the Wi-Fi connection between the drone and the remote controller. Replacing it with a USB connection significantly improves the signal.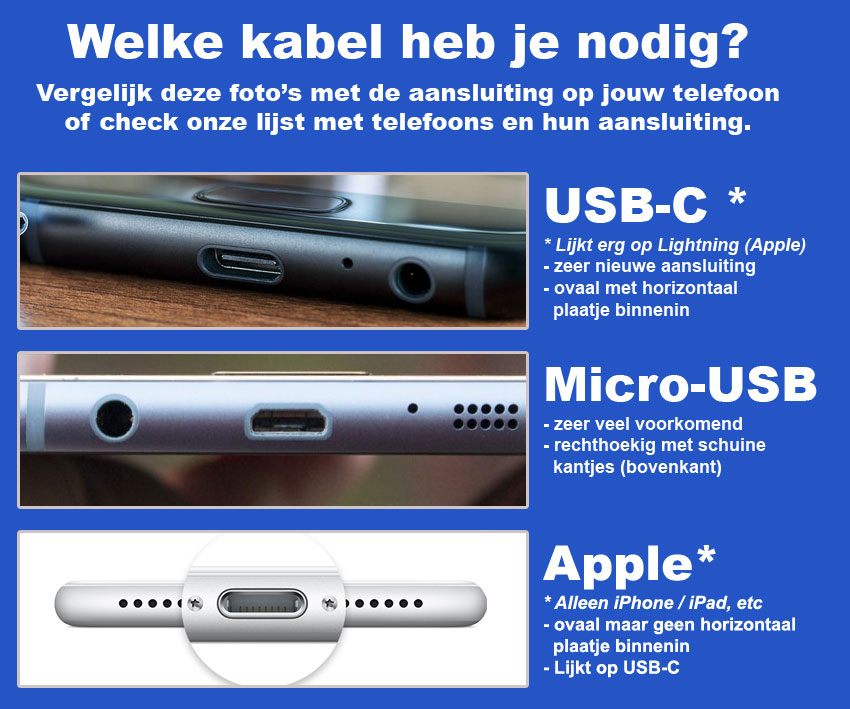 Check here if your phone has a new USB-C connection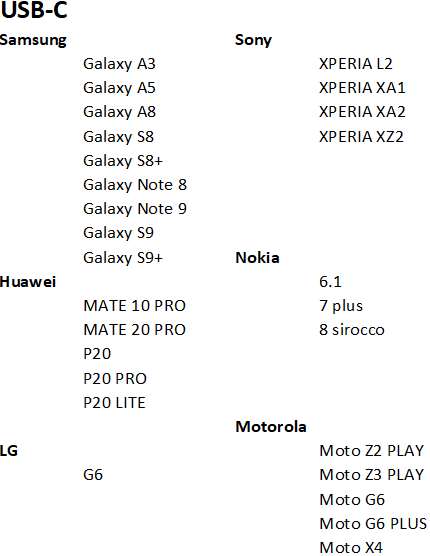 A few tips for your OTG connection
Read here: all about Wi-Fi of the DJI Spark and DJI Air and how to solve problems.
Put the phone in airplane mode before you connect / fly.
If the blue "Go Fly" is not visible in the DJI GO4 app: unplug the USB connector from your remote controller and then plug it back in again.
Please note: OTG is no longer officially supported by DJI ,and you may have to install an earlier firmware update to get the most out of your OTG connection. Whether or not missing the latest update against a more stable connection is worth it, we cannot advise and depend on the updates. Many people still buy and use OTG satisfactorily and we personally do not fly without it.
Update: OTG works properly again in the latest firmware updates!
Characteristics
Suitable for DJI Spark / Mavic Pro / Mavic Air Controller and for iOS and Android phones and tablets;
30 cm / 11.8 "long for remote control;
Support for data transfer to mobile phones and tablets.
Welke USB aansluiting heeft uw mobiel/tablet:
Micro-USB
Reviews 50CAL OTG cable 30cm micro-USB for DJI Spark or Mavic controllers
Write a review