Returns & warranty
Not 100% satisfied? Together we will solve it!
At Kenners you can count on knowledge of our products and expert support. So do you have any doubts or questions? Contact us and we will be happy to help you with good advice. You can also try our Online Helpdesk to find the answer to your question yourself via the built-in smart search engine.
Returns are no problem at Kenners. You can send us an email (preferably in response to our confirmation of your order) or register your return via this online form . Make sure you always clearly state the unique (invoice) number of your order.
We always do our best to find a good solution as quickly and flexibly as possible. Below you can read which rights and obligations both parties have and instructions for returning one or more products that you have ordered from Kenners.
Table of contents
Take advantage of our experience and expertise!
Kenners is easily accessible during office hours and our experienced team is ready to answer all your questions.

So do you have any doubts or questions? Contact us and we will be happy to help you with good, personal advice. This reduces the chance of disappointment and costs for returning your purchase.
Returns up to 14 days after receipt
Wrong choice or product not to your liking? Then you can let us know as soon as possible after receipt and we will credit your purchase in full, provided all conditions (see below) have been met. Make sure you always clearly state the unique (invoice) number of your order.
Conditions for right of withdrawal and full credit credit
You can let us know within 14 days of receipt that you wish to cancel the purchase. After registration you then have another 14 days to actually return the products. You can also return the products within 14 days of receipt without prior notification, as long as you add a statement showing your wish to cancel.
The item is undamaged and has no signs of use.
The item is original, complete, clean and reasonably unused.
If reasonably possible, the packaging is original, complete and reasonably undamaged.
Use clear tape to seal the box. Do not use duct tape!
Reimbursement return costs
After receipt, verification and approval of your return, we will credit the full purchase amount, including any shipping costs, provided the conditions above are met.
We do not reimburse the shipping costs for a cancellations (e.g. when you changed your mind).
We reimburse all shipping costs for warranty cases within the first 6 months after receipt.
We retrospectively reimburse all shipping fees for warranty cases after six months.
We do not reimburse shipping costs for repairs outside of warranty.
Watch this interesting video from the NOS about "our delivery state and tthe pressure of unlimited returns". Please think carefully about what you order and call the seller if you need more information. This will avoid disappointment and costs.
Products received for free also return!
We regularly provide free meaningful accessories with many articles. These products must also be sent, otherwise we will deduct the sales value from the credit. We will check this and if necessary report and correct this in the return request. You must return all products on the return request packing slip to be eligible for a full credit.
Has your product become defective within the warranty period?
The legal warranty applies to all items that you buy from us. Legal guarantee means that a product is or must do what the consumer can reasonably expect from it. Some products also come with a manufacturer's warranty. Any manufacturer's warranty and the warranty periods mentioned on product pages do not affect the legal warranty. Within the first 6 months you will receive a shipping label (no shipping costs) from us with which you can send the item to us and we will harden the repair process for you. After 6 months we provide instructions for sending your item and we look after the repair process for you; however, we do not provide a shipping label and we do not reimburse the shipping costs, unless it turns out that it is a warranty case or otherwise agreed.
How do I register my revocation or repair?
you can register your return via this online form . Make sure you always clearly state the unique (invoice) number of your order. A clear description of the complaint helps us to offer the best solution as quickly as possible.
Ordered with a Connoisseurs account?
Log in to your account and go to " My orders "
Click on the order number # of your order.
Click on the "Return product" button (top right)
Make sure you indicate correctly whether you want your money back or request a repair. An incorrect choice can lead to delays.
Everything goes faster with a Connoisseurs account!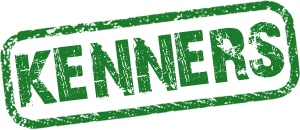 Creating an account in our webshops has the following advantages:
Online information about your order
Download invoices for all your orders (PDF).
Faster and better service & support.
Faster registration of returns.
Previously placed orders not visible in your account?
Orders that you have previously placed are not automatically linked to your account. In that case, send us an email so that we can still link previous orders to your account.
Received a defective or damaged product?
Despite all the care, sometimes things go wrong and your product arrives defective or damaged. This may have to do with transportation. In order to be able to help you as quickly as possible, we ask you to take clear photos and videos of the shipment, i.e. of all packaging (especially damage to it) and possibly the products. Send us these images with your complaint and order number and we will solve it as soon as possible, and often we can send a replacement shipment the same day.
How do you return a package to us?
We ask you to go through the following steps if you want to make use of the right of withdrawal:
Register your return via this online form and wait for our response (usually within 48 hours).
After receiving your return number (e-mail with reference "Agree for return") you can send the products producten
Print our invoice or the packing slip in the e-mail, or use the packing slip that came with the delivery, and add it to your return (in the shipping box, never a product box).
Make sure that all products that have been registered are actually returned. We cannot credit or charge missing goods. This can also lead to serious delays.
Check that the products and packaging are clean, original, complete and undamaged (if reasonably possible).
Pack everything in a sturdy transport box (for example the box in which youreceived our order). Never use the product box of the product itself . We charge a fixed amount of €30 (incl. VAT) for repairs or cleaning.
Fill any space in the box with, for example, old newspapers so that the products cannot move and there is less chance of transport damage. Seal the box tightly with strong transparant tape (not ducttape!) and make sure that nothing can fall out of the box during transport.
You can take the package to a service point of a carrier of your choice for shipment to the following address ( never send your return to our location in Rotterdam!)

Company: WSSN bv
Department: Experts
Address: Schoterhoek 2
Postal code: 2441 LD
Place: Nieuwveen
Country: Netherlands

Please note: we are not liable for any loss or damage of your package during transport if you return it to us yourself. Therefore, if it is worth a lot, insure your package and use track & trace.
Repairs out of warranty
Connoisseurs stands for high quality products, but if something breaks, we provide a quick and adequate solution. Even outside the warranty period, we are happy to help you with the repair of your product, if possible of course. The transport costs for this are for you.
How soon will you get your money back?
When the conditions are met, we will refund the full purchase value of your return via the same payment method with which you paid for your order, unless expressly agreed otherwise, within 14 days of receipt of your cancellation notice. We may withhold reimbursement until we have received the goods or you have demonstrated that you have returned the goods.
If there are defects in the return, it may take longer and we will contact you. Kenners reserves the right to deduct any loss of value and other costs, as a result of negligence, carelessness or damage caused by the customer, from the credit. In that case, we will contact you to find a suitable solution.
Loss of value and costs
The right of withdrawal for consumers gives you the opportunity to view and try the product, as it would have been possible in a physical store. There are therefore limitations: what is not possible in a 'real' store, is also not allowed in an online store. The use of a product during the trial period is therefore (very) limited and loss of value can be deducted from the credit. Think, for example, of new batteries that have been charged (much) more often than necessary to determine the expected functioning of the product (and thus have actually been "used"). We will communicate this clearly and try to find a solution together with you.
Activated and registered products
Some products, for example software or drones , need to be activated or registered before you can use them in full, but this is not necessary for assessment (on sight) during the first 14 days. If you do, however, there is a significant loss of value of the product for the retailer and the product can no longer be sold as new, or even second-hand. This would not have been possible in the store, so also as an online consumer. If a product does not function as it should after such activation or registration, it is covered by warranty, but it is no longer eligible for return or the depreciation (to be determined on a case-by-case basis) cannot be reimbursed. However, we always try to find the best solution together with you, so please contact us first .
Excluded from right of withdrawal
Digital products and codes, such as a license code for taking out insurance such as Care Refresh , delivered via email (unless the wrong product iseverd by us)
For consumables in closed / sealed packaging, it is not necessary to open the packaging. If this does happen, the depreciation can be as high as 100%. Such as, for example, with vacuum bags or wood moth.
European Model Withdrawal Form
You may also use the European Model Revocation Form to register your return (this usually takes longer).
Additional information and services
Food dryers and dehydrators